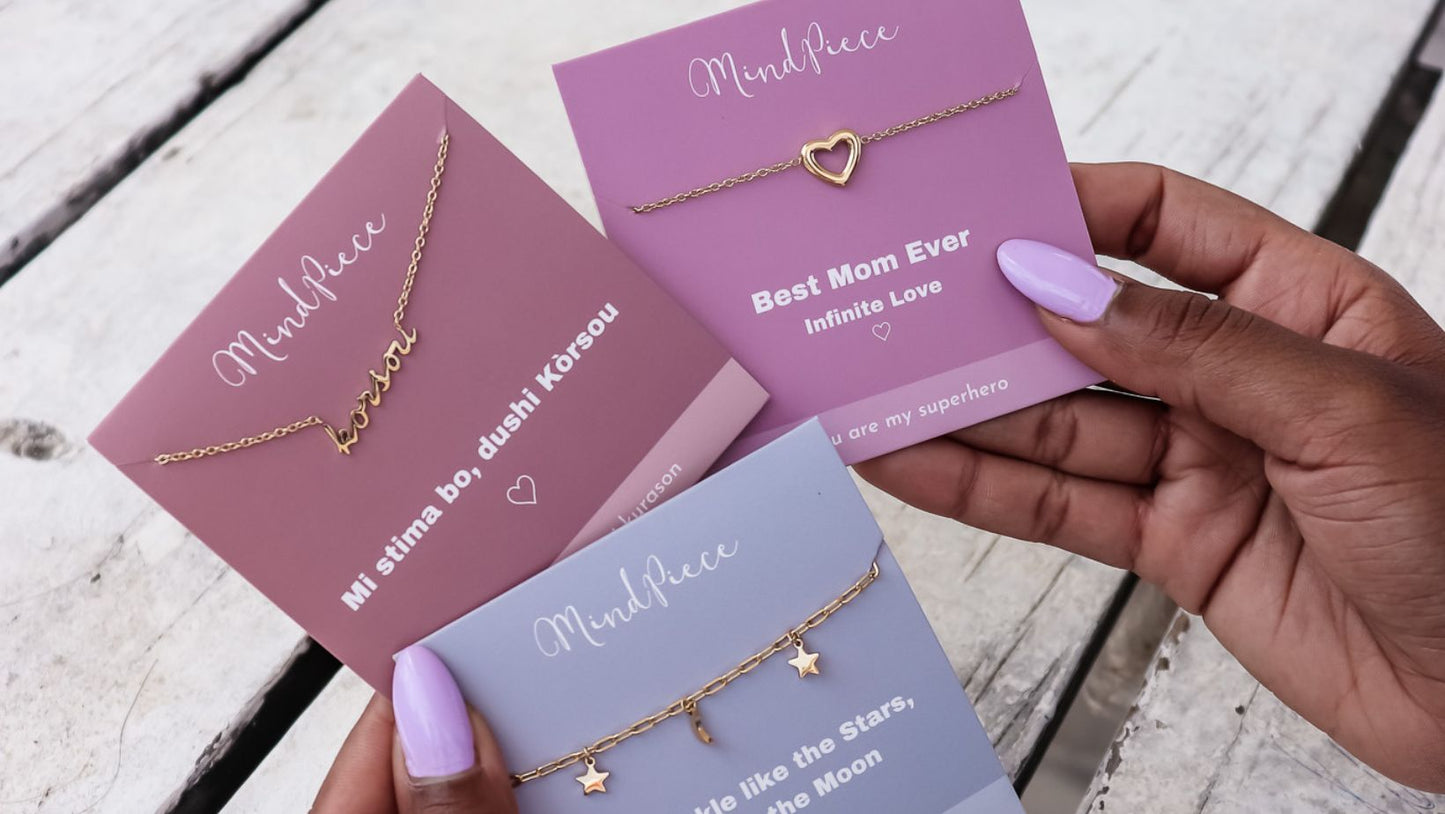 Waterproof stainless steel jewelry: A perfect choice for Curacao's climate
When selecting jewelry in a tropical paradise like Curaçao durability is key. You want to be sure your can enjoy your new pieces longer than a couple of weeks or a few months.
In Curaçao we are in the sun, taking multiple showers during the day and enjoying the beach during weekends. Sun, sea and humidity can be hard on your lovely jewelry pieces. There is a solution: stainless steel jewelry keeps on shining. It will not discolor or rust. Let's explore some more details.
Waterproof
Curacao's climate is known for its high humidity and most of us enjoy the crystal-clear but salty waters. These environmental factors can be quite hars on your jewelry. Luckily stainless steel is waterproof. It is rust-resistant and highly resistant to corrosion. You don't need to worry while enjoying the beach and taking a swim.
Hypoallergenic quality
Oftentimes I get the question of people with sensitive skin can wear our jewelry pieces. Jewelry is not only about style but also about comfort. Stainless steel jewelry is hypoallergenic, making it an excellent choice for those with sensitive skin.  One more point to celebrate.
Easy maintenance
You don't want to spend your time cleaning jewelry pieces? Great, because with stainless jewelry you don't need to. It is incredibly low-maintenance. You may want to wipe pedants with a soft clot because it might have collected fingerprints or dirt. But other than that: nothing.
 Stylish but affordable
Stainless steel jewelry is a great alternative for those in love with expensive golden or silver jewelry. Stainless steel can mimic the appearance of silver and gold. A great characteristic and it enables you to buy more pieces and alternate. 
Local inspiration
There are many locally designed stainless steel jewelry items. Jewel Junkie also offers some items related to Curaçao. You can shop these here. That's why they are also great souvenirs. We often times see tourists wanting to have something memorable and ex-islanders wanting to keep Curacao close to their hearts by wearing a jewelry piece.
In conclusion: if you're looking for the perfect jewelry to accompany you on your Curacao adventures, stainless steel jewelry is your answer. It offers the perfect blend of durability, style, and comfort for a tropical climate like on Curaçao.
Go ahead and check carefully selected items. And let your accessories shine as brightly as the Curacao sun.
If you need our help: send us a message!