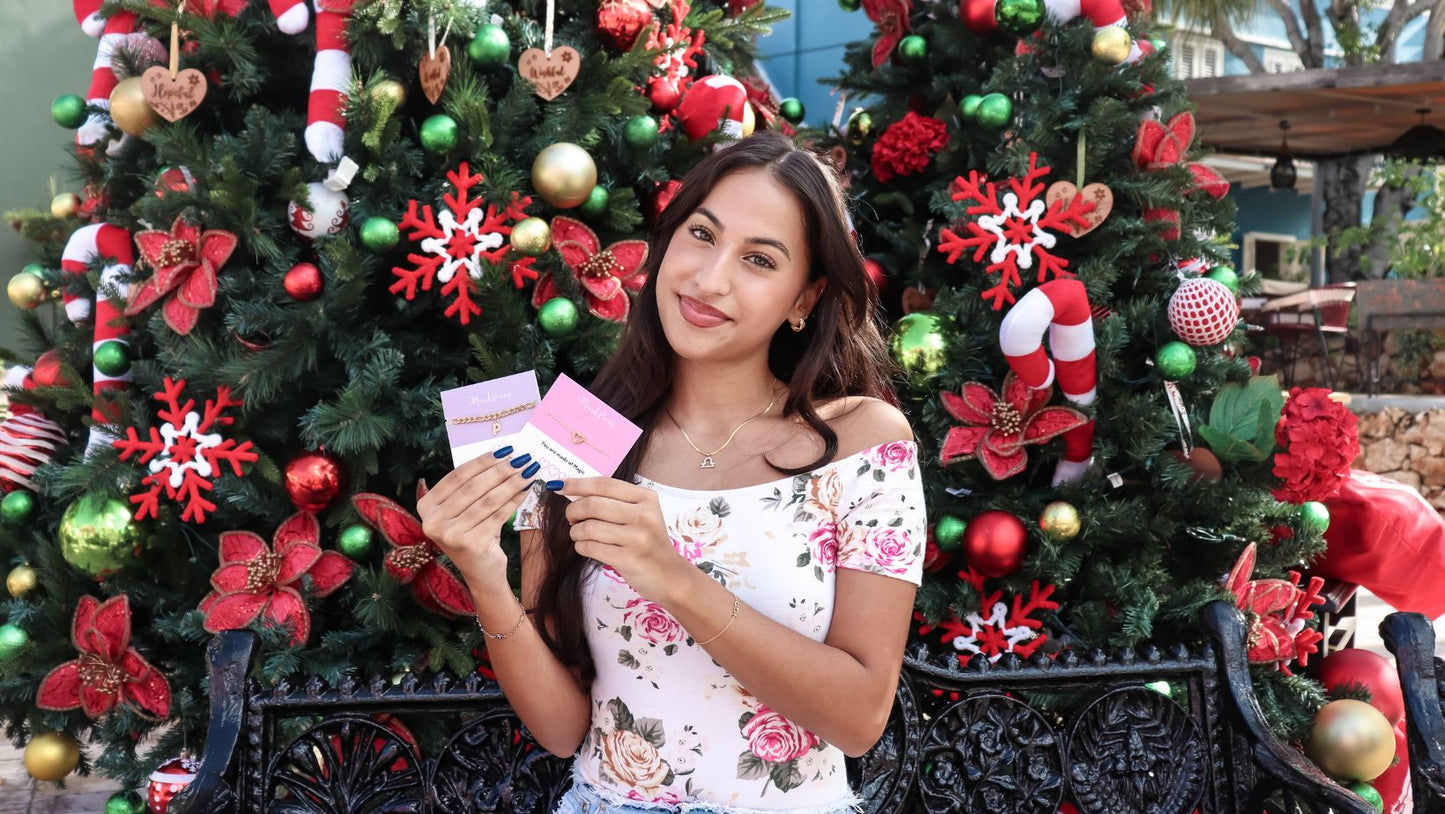 A guide to find the perfect jewelry gift on Curaçao
Searching for the perfect gift on Curacao? Jewelry is the perfect gift as it can be meaningful and of course it is always a thoughtful gesture for a loved-one. Jewelry is an option for any celebration or occasion. Weather is is for a birthday, anniversary or just a token of appreciation. 
Here is a guide with some tips to navigate through the process of selecting the ideal piece of jewelry in Curaçao
1. Consider the occasion
First things first: what is the occasion for the gift? A birthday celebration of your best friend? An anniversary? Maybe Christmas or Valentine's Day. The event can offer a valuable insight into which jewelry item would be the perfect fit.
What do you want to say with the jewelry? Think about the symbolic expression of hearts, the moon, the infinity sign. Or think about letters and initials. And even the packaging can express what your hearts want to say.
2. Know their taste + style
Before going crazy shopping you want to consider the recipient's style. Do they love large jewelry pieces? Or do they prefer minimalist pieces? Do they wear golden or silver (colored) items? A suggestion: minimalist items can be worn by everyone and every day. 
3. Metal preference
Most people have their preference such as gold or silver. A great option: stainless steel. It comes in golden or steel color, and it won't discolor. 
Curacao's climate is known for its humidity and salty sea breeze. These environmental factors can be quite harsh on jewelry. Stainless steel, however, is rust-resistant and highly resistant to corrosion. That is why Jewel Junkie only offers stainless steel jewelry.
4. Your budget
Set your budget for the gift. It helps to narrow down your preferred selection. A 14k golden bracelet is beautiful for high budgets. For smaller budgets a golden colored stainless steel bracelet would be a perfect alternative. 
 5. Size matters
What is the wrist size of the recipient? Nothing more disappointing than discovering the jewellery piece doesn't fit. In our webshop you can opt to add an extra extension to the item. Mostly it is not necessary but when in doubt it is a great solution. 

6. Personalize
Want something special and personal? Consider initial jewelry. You can select the initial of the recipients or the initials of their partner, children etc. Take a look at Jewel Junkie's initials collection.
7. Jewelry packaging + gift wrapping
It's not only about the jewelry piece but also about the presentation. That's why  Jewel Junkie always puts the jewelry on a meaningful card. Have you seen it? Besides that a beautifully wrapped gift makes the experience even more exciting. That's why we always deliver the jewelry in colorful gift envelops.
8. Purchase for trustworthy shops
Double check customer reviews on Google or on shop's website. Ask friends and family. To help you out we have already collected 300+ reviews in our webshop and more than 75 on Google.
In a nutshell: selecting the perfect jewelry gift is about something meaningful and sweet. It is about being thoughtful. It is not about the value of the jewelry piece but about the sentiment behind the gift. Don't over-analyze but just feel what is right. But choose what your heart wants to express. This way you will create an cherished and enduring memory.